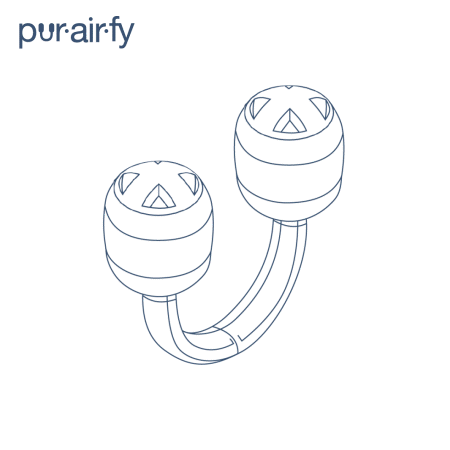 Pur-Air-Fy is the World's first wearable intranasal inhaler that gradually releases Essential oil vapors as you breathe naturally... anywhere... anytime.
Pur-Air-Fy has been created to provide each of these concentrated oils directly to the user, intranasally, in order to simply heal through respiration. 
Why Choose Pur-Air-Fy?
Pur-Air-Fy Intranasal Inhalers are unlike any other product on the market today. First, the inhaler emits the fragrance of your choice for weeks not hours without having to refill it. Second, the oil never comes into contact with your skin as other products do. Ever had peppermint oil on your nose? Trust me, you do not want that. Other products on the market consist of a silicone nose ring, soaked in the oil causing irritation after several uses and limiting you on the oils you can use.

Pur-Air-Fy's patent pending design keeps the oil contained on an organic cotton wick, enclosed in a ventilated chamber providing the user several oil options including "hot oils" such as Eucalyptus, Peppermint, Cinnamon, Oregano and Clove, just to name a few.